LATEST NEWS
Anirudh Ravichandran (IB 1st Yr) and Shravan V (10 D) have been selected to represent CIRS in the Coimbatore District Sub junior hockey to be held at the Satchidananda Jothi Nikethan International School, Kallar, Mettupalayam from 22nd April to 28th April.
CIRS motivates children and adults to learn to chant the Geeta and inculcate its values and bring its time tested and invaluable wisdom to as many people as possible especially to the young, tender and growing hearts.
As part of the preparation for the Geeta Chanting Competition to be held during August – September, verses from the Geeta (Chapter 14) are being read during the morning assembly.
CIRS does not believe in gender discrimination. Our CIRS girls proved this by participating in the cricket tournament. There were 2 categories - Junior girls (Classes 5 to 8) and Senior girls (Classes 9 to 12). In the Junior category, girls of Classes 7 and 8 played against Classes 5 and 6 and defeated them. In the Senior's category Classes 11 and 12 emerged as victors in their match against Classes 9 and 10. Overall, it was a healthy tournament where wickets were taken and boundaries were hit.
CIRS students (Classes 9 to 12) unleashed their true sportsmanship during the Chinmaya Cricket Knockout 2014 held on 16th and 17th April 2014.
Class
Team Name
Captain

9

Olympians
Abhimanyu Gangwar

10

Trollers
Nihar Hegde
Terminators
Arjun Elango

11

Predators
Kaushik Sabu
Impulse
Vasishth

12

Revengers
Herschvardhan Jayvant Ranjalka
Incurza
Ayush Mittal
The cricket festive started off with each grade introducing their teams through presentations during the assembly. At the end of Day 1 the Revengers, Impulse and Predators made their way to victory after playing against the Trollers, Terminators, and Incurza respectively.  Day 2 began with the match between Admin and the Faculty where the Admin team led by Mr Siva Kumar stood out as winners. This was followed by the semi-finals at the end of which Predators and Olympians made it to the finals. Predators led by Kaushik Saboo emerged as winners for the second consecutive time. The title of Best Batsman was bagged by Herschvardhan Jayvant Ranjalka and Best Bowler by Aditya R Nair. Harsh Jain was recognized as the Most Promising Player.
Kaushik Sabu (Predators)

Herschvardhan Jayvant Ranjalka (Revengers)

Aditya R Nair
(Impulse)

Harsh Jain

Man of the match

Best Batsman

Best Bowler

Most promising player

Scored 90 runs & 6 wickets

Scored 60 runs

3 wickets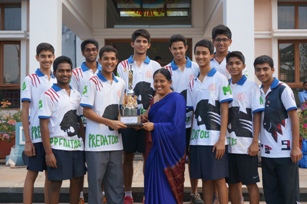 Winning Team
Terminators' jerseys were declared as the Best Jersey for its unique design.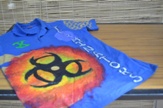 Best Jersey
"Subhashi badge" is an honour bestowed upon those students who avoid the use of foul language. Sathvika J (VI A), Prateek Tripathi (VII C), Kirithik A.J. (VIII C), Sowmiya Selvaraju (VIII A) and Arjun G (VIII A) were awarded a "Subhashi badge" and a certificate on 7th April 2014.
It is a known fact that peer teaching not only helps the average student but also creates a very healthy atmosphere around. The following students have been identified and recognized for their wonderful work in their role as peer teachers helping more than 15 students on a regular basis.
Class 5 – Surtaringini, Ami, Neha, Rishi , Nitya, Vaishnav
Class 6 – Jwalit, Aryan Kalaria, Shakti, Rithu, Tarun, Prnav Krishna, Aksedha, Sadhana, Sushain
Class 7 – Abhishek, Jai Balan, Dhruv Sharma, Shubam, Aditya Tantri, Raghav, Madhav, Arjun Giri, Harshit, Sudarshan, Kanav, Jensy, Ashwini, Soumya, Medhanshi
Class 8 – Kaushik Karan, Deekshita, Bharat

CRAFTING YOUR CHARACTER THROUGH NOTEBOOK MAINTENANCE
According to Indian culture, notebook or any written material is considered a manifestation of Goddess Saraswati. The state of a notebook helps one to determine how messy or organized a student is.  Experience has indicated that skillful notebook use is developed by most students only through continued special effort--it does not come naturally.
As part of crafting the character of a student, CIRS encourages children to keep their notebooks neat, complete and beautiful. The following students have been recognized for maintaining excellent notebooks.
Class 5   – Harsheni V., S. Netigaa
Class 6A – Harsheeta
Class 6B – Nikedna
Class 7A – Palak Jain
Class 7B – Kaviya Senthil Nathan
Class 7C – Harsh
Class 7D – Ishika Agarwal
Class 8A – Jeshil Sadaria
Class 8B – Megshyamum Chaudhary
Class 8C – Sasikala Menon
Everyone at CIRS celebrated Hanuman Jayanti in full spirit and devotion. During the morning class, every child wrote the "Likitha Japa" of Lord Hanuman's name. Even many teachers participated in the "Likitha Japa". The papers were later turned into a garland of devotion to adorn the God's idol at the MPH. Groups of students chanted the Hanuman Chalisa in turns during the afternoon and evening sessions. Each group chanted 7 times thus reaching a total of 54 times. The celebration ended with a splendid dance performance on Hanumanji's life during the evening aarti.
'Vishu Kani' was arranged in dorms with auspicious items like idol of Lord Vishnu, mirror, fruits, vegetables etc, decorated with 'Kanikonna' ( a golden yellow flower associated with Sri Krishna) Children were shown 'Vishu Kani' in the early morning with eyes closed guided by the RHPs and RHMs.
During the assembly, the Spiritual Department had put up a presentation on the significance of Vishu and how it is celebrated in Kerala. The students dressed up in their traditional dress for a special lunch, a feast which had food items consisting of roughly equal proportions of salty, sweet, sour and bitter items.
As part of the Tamil New Year celebrations a special programme was held during the evening aarti.  The programme started off with a fact filled talk by Mr Divakar. Few of the junior school girls danced to the beats of a Tamil folk song. This was followed by an informative presentation on the history of Tamil language and culture by Mr Vivekanandan.  The evening came to an end with a melodious classical song rendered by a few students.
Class 5 was declared as the Best Class for the Academic Year 2013-2014. The award was based on the overall academic performance, class maintenance, honesty and behavior of the class for the year 2013-2014 which included number of Subhashi badge holders in a class. It was a hatrick achievement for Class 5. Earlier in the month of September / October, Class 5 came out as the overall Best Class and Best Class in Behaviour. Also, for the month of July / August Class 5 got the Best Class in Behaviour.
Merit certificates were awarded to children of (Class V - IX, XI CBSE - SCIENCE, XI CBSE - MGMT and IB I Year) for their outstanding academic performance in II Term Examinations 2013 - 2014.
Class

Name

Rank

5

Surtaringini Devi

1

Nitya G V

2

Neha Sudhakar

3

6

Anirudh P K

1

L R Rithu

2

Mutharasan Shreenidhi

3

7

Jai Balan

1

T Abishek

2

Ishika Manish Agarwal

3

8

Deekshita M

1

Pulkit Choudhary

2

Akshaya S Iyer

3

9

Yash Kalyani

1

Bhatt Devanshu Umesh

2

Dipti Sarawgi

3

11 Sc

Parimala M Nair

1

Ayush Anand

2

Archana Kumar

3

11 Mgmt

Yukti Sarawgi

1

Ayushi Gupta

2

Bohra Ashutosh Rajiv

3

IB I Yr

Lakshmi Ajay

1

Arun Sriram Chockalingam

2

Sarika Ashish Kale

3
WILD LIFE PHOTOGRAPHER AWARD 2014
Sitara Karthikeyan of Class V participated in the Wild Life Photography contest held on April 12 at Codissia, Coimbatore. She was awarded the Wild Life Photographer Award 2014.
Two teachers from Dogkennel Hill School (UK), Ms Sabiha Hussain and Mr Wayne Cooper (Head Teacher) visited CIRS. They arrived on the 6th of April 2014. They went through all the subject and language classes, Art  and Music classes. They experienced our rich Indian culture and traditions by attending Ram Navami celebrations and spiritual classes held in the morning. They were visibly impressed by the early morning jogging and yoga classes held for our students. Both the teachers relished the Indian Cuisine and the bountiful greenery of our school.
They left on the 10th of April with pleasant memories. This was a great academic as well as cultural exchange between the two schools.
Ram Navami, the birth of Lord Ram was celebrated with great pomp on April 8th. The day started with a session by Swami Anukoolanandaji on the life of Lord Ram and the values that should be practiced from Ramayana during the spiritual class. This was followed by a small pooja at 11.30 where all students rendered bhajans. Ram aarti was held at 12 noon to mark the birth of Lord Ram. Students did Ram Japa from 5 to 6 in the evening chanting the Lord's name, singing various bhajans and meditated on Lord Ram.  The special aarti included an outstanding performance by our students in the form of Bharatnatyam depicting the entire life of Lord Ram. The celebration ended with Lord Ram's and Gurudev's aarti.
On the 5th and 6th April, CIRS gates opened to the new aspirant population. The gates of CIRS saw the expectant faces of the 'students to be' and the anxiety writ faces of the prospective parents of CIRS. The usually quiet campus was abuzz with activity as the Staff and Administration of CIRS ushered in the keen guests with warmth and love. A host of activities were organised to make the parents and the new students feel comfortable and prepared to step into their new roles and lives at CIRS.
Ice breaking sessions for the parents and the students saw a lot of interchange and interaction happening at all levels. Before long all the anxiety and questions were laid to rest. The special sessions for the students and parents of CBSE 11th grade and IB also helped quell a lot of doubts. The various discussion forums chaired by various teachers for parents also brought to rest the tumult in the hearts of the parents who felt at the end of the 2 days that their ward was in 'safe hands'. A special CVP session by Swami Anukoolananda Saraswathi and the address of the Principal to the new students and parent fraternity weaved and strengthened the bond and laid the foundation for a happy rapport in the days to come. The Ice thawed and bridges of friendship were built.
An adventurous camp was conducted from 31-03-2014 to 04-04-2014 in the school organized by National Adventure Foundation, Tamil Nadu and Puduchery chapter for the entire students of (Classes V to VII)).

The activities included:
1. Sulur Lake for water sports.

2. Adventure Zone
Bungee mech,  Obstacle course
Parasailing, River crossing,  Kayaking, Rappelling

3. Flying fox, Snorkeling, Sumo wrestling, Paint Ball, Fish Blade.
INTERNATIONAL FRENCH LANGUAGE OLYMPIAD
In the month of January International French Language Olympiad was conducted for students of classes V to X. There were 4 categories namely Category 1 (Classes 5 and 6), Category 2 ( Class 7), Category 3 ( Class 8) and  Category 4 (Classes 9 and 10.) In each category, our students have obtained silver, bronze and gold.
Class

Name

Position

Medal

5

Nitya G V

3

Bronze

6

Tarun Rajkumar

1

Gold
Jyoshitha M

2

Silver

7

T Abishek

1

Gold
E Sudarshan

2

Silver
Ishan Ketan Dhruv

3

Bronze

8

Aakrit Mittal

1

Gold
Bharath Santosh

2

Silver
Amey Abhijit Joshi

3

Bronze

9

Ratikka R

3

Bronze

10

Pranav Madhu

1

Gold
Aditya Kanti Datta

2

Silver
22nd March was observed as World Water Day. A talk accompanied by a presentation on the importance of water to human life and to the operation of the human body was given by students during the morning assembly. The presentation also included 5 tips on reducing water consumption.
CIRS is happy to share with the parents on the introduction of in-house College Counseling Program. This program provides guidance to those students interested in applying to school outside of India. With proper support and advice, your child will surely succeed in the challenging and cumbersome endeavor.
We have three exceptionally qualified CIRS faculty that have designed this beautifully structured program:
| | | |
| --- | --- | --- |
| | | |
| Ms. Sandipa Bhattacharjee | Mr. Ganesh Eswaran | Mrs. Priya Kumar Maini |
| Head of English Department | IB Coordinator | Spiritual Guide |
| IB/CBSE English Educator | IB Physics Educator | College Counselor |
Regular sessions will be taking place weekly, covering a variety of topics from the 'intricacies of the college application process' to 'writing the perfect personal statement' to 'advice on staying focused while in college'. Throughout this process, the students will be guided in all aspects of the application process. The team will also ensure timely submission of all requirements. As always, we encourage Parents to have candid conversations with your children about future prospects.
In the future, the team will send updates on the progress of the program to the parents. The team is available for queries at counselor@cirschool.org
LEARNING INITIATIVES AT CIRS
PSYCHOLOGY LAB
Psychological tools and techniques help to uncover the latent aspects of an individual's behaviour. Thus they aid in understanding, predicting and controlling the human behaviour, which is the fundamental aim of psychology.
Practicals in psychology are indented to provide students with requisite knowledge and skills in psychological tools and techniques. Keeping in view the CBSE syllabus of psychology, the students would undertake practicals in psychological testing which would involve using standardised psychological tests in different domains, i.e. intelligence, personality, aptitude, adjustment, attitude, self-concept and anxiety. To make these happen, CIRS has established a Psychology lab with appropriate equipments and tools for testing.
Activity based learning in Science at CIRS
Science at CIRS is going to change the way your child thinks. Gone are the days of lessons taught in the classroom. It is hands-on experience that brings lessons alive. So - come new session, students of Classes 5 to 8 will participate in a unique enrichment program where they will do their own experiments before a concept is taught, during the lessons and after the concept has been discussed in class. All this, apart from the usual activities prescribed by the NCERT textbooks. This is guaranteed to make science exploration a way of life at CIRS.
That is certainly not all:
Classes 5 and 6 also get to participate in this fantastic new learning experience promoted by the National Geographic Magazine where they get 7 issues per year and after reading the magazine, they get quizzed on the contents rich in Science and Environment. This is a truly international experience and the children are expected to grow from this universal outlook with a truly global understanding of their being.
The Major Resource Components are
READING THE NATIONAL GEOGRAPHIC EXPLORER MAGAZINE FOR EVERY CHILD

(7 ISSUES PER YEAR), WORKSHEETS AND QUIZZES

CLASSROOM POSTERS WITH EVERY ISSUE
PROJECTABLE (INTERACTIVE SMART BOART) CONTENT
WEBSITE FOR STUDENTS WITH RICH CONTENT AND RESOURCES
INCLUDES PICTURES, VIDEOS, ANIMATIONS AND READING MATERIALS
CIRS receives TOP SCHOOLS OF INDIA AWARD
CIRS received the TOP SCHOOLS OF INDIA 2013 AWARD from Digital Learning,  Asia's premier magazine on education.  Digital Learning magazine presents the top schools of India with a  purpose to highlight the positioning of schools after analysing them on various parameters for the overall development of a child.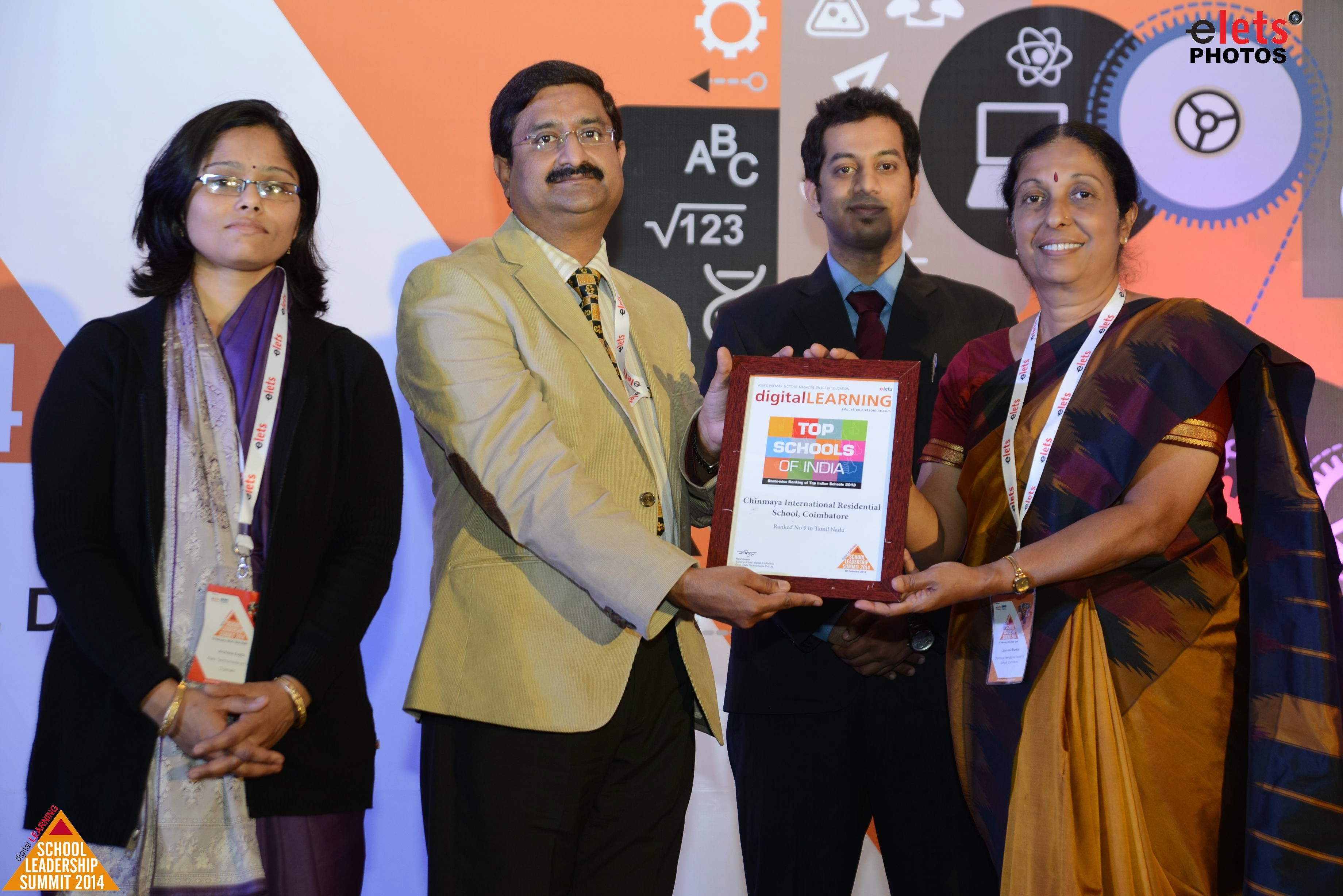 Gurudev Paduka Pooja was performed by the students of XII CBSE and X praying for their success in their final examinations. It was performed under the guidance of Swami Anukoolananda Saraswathi. It is CIRS tradition that Gurudev Paduka Pooja is performed before all the major examinations seeking His blessings.
CIRS CELEBRATES MAHASHIVARATHRI
The day started with 'Mritunjaya Havan', where children chanted and performed the havan under the guidance of purohits.

In the evening children were taken classwise to the Shiva temple at CRDC to perform 'Shiva Abhisheka'. Also Arati 'Rachopachara' was done to Lord Shiva by singing bhajans.
From 11.00 pm to 12.00 midnight children chanted shlokhas on Lord Siva, Mantra japa, sang bhajans and offered 'Abhishek' to Lord Shiva. Some children also observed fast as part of the celebrations for the whole day. The day ended with Maha-arati.
In order to give more opportunities to the children and to bring out their musical talent, the Music Department has introduced Instrumental hobby classes from Wednesday 12th February 2014 for Veena, Violin, Guitar and Flute. Artists from Shivanjali - The Temple of Arts, Coimbatore are visiting and training our children. Mr. Vijayendra Rao for Veena, Mr Raghunathan for Flute, Mr.Devasenapathy for Violin and Mr. Pradeep for Guitar. Students have been categorized into two groups - Classes 5 to 8 and Classes 9 – 12. The classes shall be conducted every Wednesday.
CIRS TEACHERS VISIT DOG KENNEL HILL PRIMARY SCHOOL
Two teachers from Chinmaya International Residential School, Ms Jyoti Roy and Ms C Saranya, visited Dog Kennel Hill Primary School in East Dulwich, London, as part of the connecting class room project by British Council.
Both the partnering schools have been working on a project -'Know thy world' for the past one year. The students had been interacting with each other through letters and skype.
It was a weeklong visit which commenced on the 4th of February 2014. During the visit, the teachers of CIRS observed the teaching methodologies practised for all subjects. They visited the classrooms and  interacted with the students and teachers. They also gave an assembly presentation, in which they spoke about our country 'India'  and showed a presentation  on Chinmaya International Residential School.
'Math Walk' was conducted by the teachers, which was thoroughly enjoyed by the students of UK.
The students and teachers got a glimpse of Indian literature through some books which were on display. Students from CIRS had prepared beautiful charts and brochures on India which was appreciated by the students and staff of UK. The students applied 'Henna' on their hands and put a 'bindi' on their forehead and enjoyed the 'feel' of Indian culture. During this time, a skype between the students of both the countries was also arranged.
The visit was fruitful as there was a rich exchange of ideas and resources. There will be a reciprocal visit by two teachers of Dog Kennel Hill primary school to CIRS, in the month of April-2014.
The XVIII Annual Khel Mela Athletic Meet 2013-2014 began on 4th February 2014 with the arrival of the chief guest, Arjuna Awardee Mrs. Deepa Mallik and the prayer song led by Ashwini of Class VII.  A spectacular display of March past was put up by the students of CIRS for the chief guest and the parents as they were led by the senior sports secretary Herschvardan J R. The meet was declared open by the chief guest after the oath taken by the students led by the junior sports secretary Poorna VIshwak.

After this, the students performed a drill on India's sports vision 2020. This was followed by the track and field events for the sporting stalwarts of CIRS who participated with true sportsmanship.

After lunch, it was time for the parents to show their sportsmanship and worth on the field.

The 1st day ended with Swami Swaroopanandaji addressing the parents and the junior school students performing a cycle drill and a Chinese fan drill.

The Day 2 started with the Khel Mela song performed by the parents. It was followed by the Yoga drill, the house drills and the Pom-Pom drill.

Sports Secretaries led the students of CIRS and the Principal and the Headmistress led the contingent of teachers for the closing March past.

The Khel Mela ended with the prize distribution ceremony where Vyasa house emerged as the overall sports champions.

The meet was declared close by Swami Swaroopanandaji after the flag retreating ceremony done by the junior council and the NCC cadets and the closing speech by junior secretary A. P. Sagarika.
Our students ( Class 4 to 12 ) participated in the 16th National Science Olympiad conducted by the Science Olympiad Foundation. Students who secured the 1st rank, 2nd rank and 3rd rank were awarded with gold, silver and bronze medal respectively alongwith a certificate. The following participants have been ranked as School Toppers (1st Level). A group of 12 students shall be appearing for the 2nd level exam which shall be conducted on 16th February 2014.
Class

Name

Rank

4

Pranav K P

1

5

A Radhev Krishnan

1

V Harsheni

2

Vaishnav G B

3

6

Jwalit N Panchal

1

Anirudh P K

2

Pranav Krishna

3

7

Kavya Senthil Nathan

1

Saswat Patnaik

2

Aswitha K

3

8

Alark Dhaval Thakkar

1

P Nithilan

2

Tirth Sadaria

3

9

Sathvik Poornan

1

Dhwanit Patel

2

Niranjana P R

3

10

Bharath Narayanan S

1

Anirudh Jithendra R

2

Chidrup Reddy

3

11

Parimala M Nair

1

Rani Unnamalai

2

Shreeyal Khandelwal

3

12

Ajeya Vel Narayanaswamy

1

Saroj Saran

2

Ashok Shri Ram

3

Shriya Atmakuri

3
VIEWBUG PHOTOGRAPHY COMPETITION
Arjun Gupta of Class X A participated in the online photo contest called "ViewBug". The theme of the contest was "Nature's Beauty". His picture was selected as the judge's favourite and was awarded 1500 points at the intermediate level. He is working towards achieving a total of 5000 points to reach the professional level.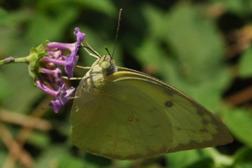 The day started off with the National Flag being hoisted by Madam Principal followed by the traditional CIRS march past. This was followed by two patriotic songs presented by the choir. During the evening aarti, students of 9th grade performed a dance. Anish, a student of class 12 dedicated the song "aye vatan" to our nation. Students from class 5 to 12 performed an instrumental jugalbandi (harmonium, mandolin, flute, keyboard, tabla and dolak) of the songs "chodo kal ki batein" and "kar chalein ham fida". A group of 65 singers sang the song "jai jai bharat" to mark the 65th republic day. The highlight of the night was a presentation on the complete version of our National Anthem sent by one of our parents.
KOVAI KUTRALAM - A MEMORABLE TRIP !!!
Class VII students were taken for an educational trip to Kovai Kutralam Water Falls as part of their interdisciplinary project. The children got an opportunity to enjoy the beauty of the nature and realize how important it was to preserve the nature for the upcoming generations. As part of the languages section, the children were asked to write a poem expressing their feelings in their respective languages (Hindi, French, Sanskrit). They also had to write an informal letter in English describing their trip to the falls.
Our school is working with schools in England (Dog Kennel Hill Primary School) and Wales (St Cadoc's) on different projects. The students across the classes from 5th grade to 8th grade are involved in these projects. One of the collborative projects was on religion.
Our school took up The Reading Challenge - an interactive reading experience for children initiated by the British Council. The aim of this program was to inspire and encourage children to read. The challenge helped children become confident and enthusiastic readers and thus helped in raising standards of reading achievements.
It involved children of grades 5, 6 & 7. One hundred and forty two students registered for the program. The program started in the month of November. The aim was to read six books within a span of six weeks. Our students achieved this goal and many of them read about 8 to 10 books.
The theme for this year was "Creepy House". The books and promotional materials were based on this theme. The children not only read the books but also wrote their reviews. These reviews were then sent to the British Council Library, British Council  trainer Mr. Rubin assessed the reviews written by the students and created a report based on it. The report gave information about no. of reviews written by each student, score for their language level and one line comment focusing on areas for improvement in review writing and about the style of writing.
During this period different workshops were organized. These workshops were focused to broaden the creative horizons of the students. The first workshop was held on 26th and 27th November 2013 by Mr. Manoj Mohan- English Language trainer. The topic was-How to make your writing interesting.
The second workshop was held on 25th of January 2014. The topic was- Sketch your story. This session was about opening the creativity of the children.The theme was ''RECREATE – Save the western ghats''. This workshop was conducted by Mr. Joseph, who is an acclaimed artist from Cholamandala artists' village (Chennai).
The students made a beautiful collage on their ideas of saving the Western Ghats. A story writing competition was held and prizes were distributed to the best story writers.
After the completion of the challenge, the children received a certificate and medal from the Reading Agency, UK and British Council.
The Junior Social Science Quiz was conducted on 22-01-14 to foster the enquiring spirit of the students through various interesting rounds. The participants displayed their zeal while the equally enthusiastic audience participated in the audience round. The first prize was bagged by the vibrant Vasistha house and the second place went to the Vyasa house.
The winners are as follows:-
Vasishta House - Nitya, Navya, Amey, Pragadeeshwaran
Vyasa House - Surtaringini, Agastya, Gautam, Yugansh

CIRS was the host school of 'Ganita Goshti' a seminar on mathematics, in which 150 teachers from around 50 Chinmaya Vidyalayas and 6 Chinmaya Vision schools took part. The whole event was organised by CCMT Education cell under the guidance of Pujya Swamini Vimalananda. This workshop was held from 3rd December 2013 to 7th December 2013. All the mathematics teachers of our school attended the same.
An orientation program was held for the CIRS on 16th and 17th of January, 2014 to share the topics discussed in Ganita Goshti.
Day 1
This orientation on Ganita Goshti was inaugurated by our Principal, Smt Shanti Krishnamurthy, who gave the glimpse on the talk given by Pujya Swamini amma.  Mathematics and spirituality cause of the universe, infinity, zero and one. These were the key points and just a glimpse of all the four days talk of our Pujya Swamini amma. Mr Rakesh Das talked about the inauguration and the ice braking session of the event. He also talked about "Slow learners and High achievers by Smt Subha".         Smt Sreedevi Sripal talked about "Mathematics Lab by Shri Ramachandran", in which she explained about setting up a math lab and the significance of the learning through activities. Sri Kamatchi Priya talked about "New trends of education by Dr Duria Aziz" where the focus was given mainly to primary section mathematics. And innovative teaching methods for tables and multiplication and storytelling method for addition and subtraction, were explained. Mr Vivekanandan talked about "Math and Brain- Whole Brain Thinking by Dr Sweta" in which some interesting facts on brain and the functioning of brain cells, division of brain like left and right(L1,L2, R1,R2) and brain mapping were explained.

Day 2
Smt Subharani talked about "Ashtavatanam- Dr Kalai Chezhiyan" inwhich the eight simultaneous activities done by him was explained and the same time one activity of finding the day of the date of birth was demonstrated by her. Smt Bhuvaneswari talked about "Maths and Science activities by Shri Surya Kumar" in which some of the activities are demonstrated. Mr Muthumanickam spoke on two sessions "CVP and Mathematics by Smt Shanti Krishnamurthy" and "Inspiring Mathematicians by Swami Anukoolanandaji" in which he explained about how CVP could be introduced in mathematics class. Mr Prakash talked about " Assessment techniques by Mr Sathyamoorthi" in which he spoke about the details of formative and summative tests and the key points of making a blue print. He also spoke about the interesting Math game conducted by CIRS teachers and Mathematics QUIZ conducted by Mr Muthumanickam and Mr Vivekanandan. The day ended with an activity of puzzle game given by the school of mathematics, Hyderabad.
The celebration of pongal started the day before by decorating 'Pongal Pots'. On the day of Pongal Swami Swaroopanandaji blessed the gatherings. It was a well planned programme of making pongal by dividing the children into groups guided by teachers thus making sugar and salt pongal. It was a fun filled activity and the children enjoyed it very much. The session ended by offering pooja to the Sun God. Sugar canes were distributed among children. In the evening, children played with kites and the sky was filled with beautiful kites.
The next day evening "Mattu Pongal" was celebrated at the Ashram . All the junior school students along with their class teachers joined the celebration. Swamijis of the Ashram addressed the students, explaining how the cow was worshipped in olden days and its significance.
Click here to view the gallery.
On 12th January, in a unique tribute to Swami Vivekanada, the choir of our school sang the song called " manushya tu bada mahan hai" written by our ex-Prime Minister, Shri Atal Bihari Vajpai. A motivational presentation and talk on the youth representative Swami Vivekananda was presented.
Thyagaraja Aradana day was celebrated at CIRS during the arthi time with reverence. The program began with an invocation. A group of 42 children sang one of the Pancharatna Kritis - Sadhinchane and another Kriti - Nidhi Chala Sukhama written by this great Musician. The program ended with Gurudev Arthi.
The ambience in the MPH was laden with divine fervor and religious passion on the Samadhi Day of Tapovanji Maharaj which fell on 9 January 2013. All the four corners of MPH echoed with lively songs and stotrams which were rendered in a tone of ecstasy and joy. The whole programme was led by Swami Swaroopanandaji who started it with the pious performance of a  pooja followed by the Tapovan Stotram. Swamiji also narrated quite a number of very interesting and inspiring incidents from the ascetic and glorious life of Tapovanji who is a great enlightened master sans pareil. The stories were enchanting and enticing and the students and the teachers as well were spell bound and felt exalted by these highly animated narratives. On the whole, it filled the heart of everyone gathered there with holy and sacred feelings and sentiments.
CBSE IN-SERVICE TEACHER TRAINING PROGRAM
The year 2014 began with the CBSE In-Service Teacher Training Program on 3rd and 4th January by Mrs. Rama and Mrs.  Anuradha – resource persons from MDN Edify Education – Hyderabad.
The session attended by all faculty members provided an in-depth knowledge on the fruitful implementation of CCE – the vision of CBSE. Detailed lively discussions were held and various queries of teachers were answered.
CBSE HERITAGE INDIA QUIZ - 2013
The 1st phase of the 13th Heritage Quiz, Chennai Region was held at the PSBB School, K.K Nagar, Chennai on 28th November 2013. The City phase was inaugurated by Mrs.Shymla Shekhar, Principal, PSBBSSS, Chennai; Chief guest for the occasion was Mrs. Nandini - Environmentalist & Mr. Subha Rao - CBSE Regional Officer. The guest speakers addressed the students by their inspiring words and asked the gathering to take pride in our country's wide and ancient heritage. Around 56 teams participated in the city level of the Tamil Nadu region.
In this Quiz, Chinmaya International Residential School was represented by Prerit Agarwal of XII-Management, Devanshu Bhatt and Kean Fernanades of  IX grade.
BHAGAWAT TALKS IN COIMBATORE CITY
It was a matter of pride and a unique experience for the students of CIRS to participate by performing in the Bhagwatam talks conducted by Pujya Swamini Vimalanandaji, organized by the Coimbatore Gujarati Samaj at Kikani school in the city from 18th to 24th of November 2013.

During the talks, popular incidents and their profound meanings like birth of Bhagwan Sri Krishna, story of Sri Krishna stealing Gopis' clothes and Raasa Leela were explained in a very simple and lively manner. Bringing them to life the students of CIRS performed the following:
21 students (7th-9th grade) performed the Jamuna dance, depicting how Vasudevji, carrying baby Krishna, is paving his way through river Jamuna to reach Gokul village.

14 students (9th-12th grade) put up a performance on Raasleela, which was exactly in line with what Swamini Amma had described the Raasleela.  

A solo but dual performance on Sri Krishna stealing the clothes of Gopi was a brilliant show by Varsha Subramanium of 11th grade.
The performances were very well received and appreciated by the devotees present there and all of them blessed wholeheartedly all our participants including the teachers. Our students too felt a deep sense of fulfillment during and after the performance.
Our school participated in the Interschool Sahodaya Cricket Tournament held in PSG IMS ground conducted by PSG Public School. In the U-19 category we emerged as winners and in the U-14 category our team secured the runners-up position.
Our U-19 cricket team also participated in the CDCA Non-Age category and reached the semi-final stage.
U-19 Team
Aditya Kedia, Sarat Mitra Nanda, Jindal Gopal, Akash Kedia, Gumma Venkata Satya Prasanth, Anshul Khemka, Devanshu Agarwal, Kaushik Saboo, Kevin Pareshbhai Kakkad, Abhishek Kekal Patel, Kenil Tarun Patel, Sriniketan Gnanavel, Poornavenkata Ranganatha Koushik, Yugansh Agarwal, Saraf Harsh Shrawan and Shantanu jalan.
U-14 team
Mohatta Parth Pankaj, Saraf Harsh Shrawan, Vedansh Sharma, Jeshil Sadaria, Meet Bhanderi, S Pragadeeshwaran, Vignesh R, Aditya Tantri, Yugansh Agarwal, Poornavenkata Ranganatha Koushik, Saravanan Raja, Prakarsh Tulsyan, Govind Gokul, Vedant Mimani, Bhupendra Dalpat Singh and Raghav Agarwal.
Some of our students attended the Western Music Exam (theory, keyboard, and vocal) conducted by the Trinity College of London. The theory exam was conducted in our school campus itself on 9th of November, 2013. The practical exam was conducted in Edayarpalayam (26/11/2013) and Karunya University (27/11/2013).
A Special Speakers Forum was organised on 27th Nov 2013 for Grade 8 with the aim of enhancing Speaking Skills for inhabited speakers. Ten speakers participated from different sections of Grade 8 rendering the story of The Happy Prince by Oscar Wilde. The speakers performed with much skill and were appreciated by the Principal. The Special Speakers Forum achieved its objective by enhancing the confidence and the speaking skills of the speakers. The following students participated in the forum.
Class VIIIA
Garvit Khandelwal, Vibhor Choudhary, Neeraj Rajesh Varma
Class VIIIB
Milind Kumar Agarwal, A.S Ganeshan, Haswanth P
Class VIIIC
Devendra Jagtiani, Adithya S Iyer, Deepanshi Bansal, Rushi J Bhagat
HONOURING THE GREAT TAMIL POET
CIRS students honoured the great Tamil Poet – Subramaniya Bharatiar by celebrating his birthday today.  As part of the celebrations, students spoke about this great poet in the assembly. The talk highlighted the poet's patriotic flavor in his poems through which he extolled the people to join the Independence struggle and his universal vision. This was followed by a dance presentation on his most famous poem.
The festival of drama - Masquerade was held in CIRS from 24th November to 27th November. Masquerade provided a platform for the budding actors to showcase their talents. The young actors, directors, cinematographers with their team took up the entire charge and presented house-wise trailer followed by awe striking plays which held the audience spell bound. At the end of the festival the Best Actor (Harsha Rao Pappu - IB 1st year), Best Actress (Sejal Bahl - VIII A), Promising Actor ( Mincheol Park - IB 1st year) and Promising Actress (Shubha Kumar Kaushik - IB 1st year) were acknowledged.
Visit of Representative from The London School of Economics & Political Science
Mr. Will Breare Hall, Student Recruitment and Study Abroad Manager from the London School of Economics & Political Science visited CIRS on Monday, the 25th November 2013.  He had an interactive session with our students of class XII CBSE and 2nd year IB for 45 minutes. The children felt that the interaction was very informative and fruitful.
Our school girls participated in the CSBE Cluster V Athletic Meet (Girls category) hosted by Amrita Vidyalayam in the Avadi Poilce Ground, Chennai.  Amongst 90 schools and 1500 athletes, Shraddha came 4th in 3000M and Sagarika came 4th in long jump in the 'Under 19' category. Our team (Shraddha, Jothi, Lavanya and Sagarika) came 4th in 4 x 400M relay and 5th in 4 x 100M relay.  In the 'Under 14' category Kritisha came 4th in 800M.
Our school boys participated in the CSBE Cluster V Athletic Meet (Boys category) hosted by Lalaji Memorial Omega International School in the Avadi Poilce Ground, Chennai.  Amongst 153 schools and 2000 participants our students displayed an outstanding performance and the winners are as follows:           
Under 19 Category
Name
Event
Position
Mithun G
Shotput
   

I

D. Shanil
800M

II

Under 14 Category
G. Abhimanyu
Shotput

I
Mithun G. and D. Shanil of the 'Under 19' category and G. Abhimanyu of the 'Under 14' category have been selected for the Nationals which shall be held at Varanasi later this year.
CIRS staff celebrated Children's day to honor the children and Pandit Jawaharlal Nehru on his birthday. Teachers took the role of students in the activities of the assembly which included prayer, choir, announcements and pledge. In addition to this a quiz with a difference namely, "Fun Campus Quiz" was conducted by Mr. Divakar of the Social Science Department.
The staff of CIRS organized a special cultural show "Fiesta" in the evening for the students which included songs, dances, skits, etc. A presentation on all students of CIRS was shown. The evening celebrations ended with the Grand Finale wherein all staff members walked to the stage showering flowers on the children, waving hands, expressing their love and affection towards them.
The hobby club of our school conducted an open forum on 12th November 2013 for the senior girls (Class 9, 10 and 11) spreading awareness about teenage health problems. The students were addressed on topics such as health issues, peer pressure, adolescent nutrition and cleanliness. The session was enjoyed by the students as well as the teachers who voted it as a very interactive and successful show.
Coimbatore Cancer Foundation's Marathon
The Coimbatore Cancer Foundation had organized a fund raising half marathon of 21.2 km on 6th October 2013. It was to create an awareness on Cancer throughout India. This event had attracted about 8000 participants in Coimbatore.
Prathap Graham S S of Class XII Management finished 57th out of 1300 participants in Coimbatore. He awarded with a token of appreciation for his participation.
Maulana Abul Kalam Azad remembered on National Education Day
National Education Day was celebrated across city schools and colleges on Tuesday, to commemorate the birth anniversary of Maulana Abul Kalam Azad, an eminent educationist and the first union minister of education of independent India. To mark the occasion, an informative talk on Maulana Abul Kalam Azad, his dream and vision was presented during the morning assembly. This was followed by a video presentation popularly known as "RTE anthem" on "the need to strengthen the educational process".
CIRS 'Under 16 Girls' team secure the 5th position in the 4 x 100M Medley Relay and the 6th position in the 4 x 100m Free Style at the National Aquatic Meet. This meet was held from 8th November to 11th November at Rishikul Vidyapeet, Sonepat.
Arya Vaidya Pharmacy Research Foundation - Ayu Quiz 2013
The AVP Research Foundation conducted 'Ayu Quiz 2013' for school students from November 9 to 10 for awarding the P.V. Rama Varier Trophy.
Our students secured a THIRD place in the Semi Final round of the Ayu Quiz on 9 November 2013. There were six rounds including the Rapid fire round where our students performed extremely well. Dr. P. Ram Manohar, the quiz master made it very lively and informative for the audience as well.
CBSE Sahodaya Staff Throw Ball Tournament 2013-2014
Our school participated in the CBSE Sahodaya Staff Throw Ball Tournament held at CIRS on November 10th 2013. Out of the 12 schools that participated, Sagar International School won the tournament and our school secured the runner up position.
Our school participated in the CBSE South Zone Swimming Meet organized by PeeVees Public School, Kerala. Out of 120 schools, Under 16 Girls category from our school qualified for Nationals in 4 x 100 Free Style Relay and 4 x 100 Medley Relay. They secured the 2nd position in both the relays. Dhruv Balan won the bronze medal in 200m Back Stroke in the Under 19 Boys category.
4 x 100 Free Style Relay Group
Ackshita (IX), Viraj (X), Jhanvi (IX), Apeksha (X)
4 x 100 Medley Relay Group
Ackshita (IX), Viraj (X), Jhanvi (IX), Vittika (IX)
Integrated Junior Language Quiz
The Integrated Junior Language Quiz was conducted on 6th November 2013 by the Language Department. There were quizzes in Hindi, Sanskrit, Tamil and French. Each of them was presented as a series of innovative and informative rounds. It was an inter-house quiz with each house consisting of a 4 member team, participants being from classes 5 to 8.  Only first prize was given and a consolation prize was given to all the participants except the winners.
The winners are as follows:-
Hindi Quiz - Vyasa House (Abhimanyu - VIII C, Raghav - VII D, Ruchilaa - VI B, Nandini - V)
Sanskrit Quiz - Vishwamitra House (Vijay - V, Alark - VIII B, Ishika - VII D, Sarawanan - VI A)
Tamil Quiz - Vasishta House (Kriti - VII D, Sadhana - VI B, Chidambaram - VIII B, Tarun VI A)
French Quiz - Valmiki House (Aakrit - VIII C, Netiga - V, Medhanshi - VII C)
Our school held the Interschool Music Sahodaya – Nadarpanam on the 29th of October. There were two categories – Solo and Group. Out of the 12 schools that participated, Kavya Kumar (Class IX) from our school secured the 3rd position in the Solo category. In the Group song category, CIRS participants secured the first position. The Group song participants were Aditya Kantidutta (Class X), Shreyansh (Class X), Vikram Rao (Class X), Srishti (Class IX), Kavya Kumar (Class IX) and Mridula (Class IX).
Spell Bee Casts Its Spell Again!!!
The English Department of CIRS conducted the Spell Bee Competition 2013 with the objective of promoting students knowledge of proper word usage, encouraging students to strive for excellence in spelling skills and providing an opportunity for students to meet and compete with their peers in an atmosphere of fun and friendship.
CIRS's brightest young spellers gathered in the MPH for a spelling showdown! The competition was conducted on 3 days category wise namely - Juniors Round (Classes 5 to 8), Seniors Round (Classes 9 and 10) and Super Seniors Round (Classes 11 and 12). The competitors were selected by their English teachers through a series of written tests and oral "spell-offs" conducted during the previous few weeks.
The following contestants were declared as winners in the respective categories.

Name of Student

Class

Position

VI B
V A

1
2

Name of Student

Class

Position

Adit Ghai
Harsh
Sudharshan

VIII
VIII
VII

1
2
3
Name of Student

Class

Position

Amal Nambiar
Kirtana Valluri
Snehaa S

X C
IX A
IX D

1
2
3
Name of Student

Class

Position

Vedanti Shinde
Devika Menon
Raveena Retnakumar

IB 2 Yr
XI Mgmt
IB 2 Yr

1
2
3
The Diwali celebrations at CIRS this year kicked off with an auspicious start on the 1st November. A blissful Puja was conducted in the school dispensary early in the morning followed by an energy filled Aarti in the same venue, both worshipping the Lord for perennial good health of everyone in our lives. On 2nd November, Naraka Chaturdashi or Chotti Diwali was celebrated in a delightful manner in the morning through a Special Puja worshipping Mother Kali where the power of the Goddess was invoked in an entrancing dance performed by our graceful dancers. On 3rd November, Diwali was celebrated in a monumental manner with an early morning puja expressing devotion to Lord Vishnu that included a splendid Diya dance, which lightened up our day and a hilarious 'Quiz With A Twist' conducted by the boys of Grade 11. Afterwards a Rangoli competition among the different grades was conducted wherein intricate rangolis adorned the entire campus. After a scrumptious Diwali lunch, there was a Special Aarti in the evening which consisted of a rib-tickling skit that depicted the essential theme of Diwali; the victory of good over evil. A dynamic dance performance, which featured the celebratory mood of Diwali, concluded the evening program. Though a firecracker bursting session was scheduled for the night, due to unfortunate rainfall, it had to be postponed. The postponed firework bursting session took place on 5th November 2013. Students enjoyed the gratification of taking up individual responsibility for oneself and at the same time creating exquisite patterns. The Diwali celebrations of the year ended with the entire school enjoying a spectacular display of fireworks in the gallery.
Sahodaya CBSE School Athletic Meet 2013
CIRS students participated in the 36th Coimbatore Sahodaya CBSE School Athletic Meet held on 25th October and 26th October 2013 at the Nehru Stadium. Out of the 44 schools that participated our students outshined in various events.
Boys & Girls Individual Events
Under 12 Category
Name of Student

Event

Performance

Medal

AJAYSHIV.J.P

HIGH JUMP
LONG JUMP
200 MT RUNNING

1.35 MT
4.47 MT
29:53 SEC0NDS

GOLD
GOLD
GOLD


KRITHISHA.A SMIRUTHI

HIGH JUMP
LONG JUMP
60 MT HURDLES

1.21 MT
3.98 MT
11.91 SECONDS


GOLD
GOLD
GOLD

Under 14 Category
Name of Student

Event

Performance

Medal

ABHIMANYU.G

DISCUS THROW
SHOTPUT

32.25 MT
10.55 MT


SILVER
BRONZE


PRERAK. BHALALAI

SHOTPUT

11.00 MT


GOLD


SAGARIKA ANAND

HIGHJUMP
LONG JUMP
80 MT HURDLES
100 MT RUNNING

1.27 MT
4.14 MT
15:01 SECONDS
15.05 SECONDS
Under 19 Category
Name of Student

Event

Performance

Medal

SHANIL.D

800 MT RUNNING

2:10 SECONDS
(2 min 10 sec)

GOLD



MITUN.G

SHOTPUT

12.71 MT


GOLD


Ajayshiv, Kritisha and Sagarika won the individual championship title with an overall of 16, 15 and 18 points respectively. Mithun of the Under 19 category set a new record in Shotput with his outstanding performance of 12.71 mt.
International Life Skills, Values, Gender, Social Health & Wellbeing Summit 2013
CIRS students participated in the International Life Skills, Values, Gender, Social Health & Wellbeing Summit 2013 held on 18th October and 19th October. The program was organized by Central Board Of Secondary Education in collaboration with "Expressions India" and hosted by Mahindra World School, Chengalpat- Chennai. The program's objectives were to develop moral, spiritual & life skill values, enhance emotional, intellectual, & physical development, empower the future leaders and prepare them to play an active role in being the change they want to see.
The participants of the program were Aarshi Dinesh Narasinghani  [IX A], Devanshu Bhatt [IX A], Dipti Sarawgi [IX B], Sharyu Vikram [IX D].
Best Class Award for September / October

This time the award was based on the academic honesty, class performane and behavior of the class which included number of Subhashi badge holders in a class.

For the month of September / October, Class 5 came out as the overall Best Class and Best Class in Behaviour.
CBSE CLUSTER TENNIS TOURNAMENT
The upcoming tennis players of CIRS participated in the CBSE Cluster Tennis tournament held from 7th October 2013 to 10th October 2013. Our students of the Under 14 Boys and Under 19 Boys categories made it to the Quarter Finals.
ASL Training Programme
A two Day 'Assessment of Speaking and Listening' skills training programme was organised by the Coimbatore CBSE Sahodya Complex on 4th and 5th October 2013 at National Model School, Peelamedu, Coimbatore. Our resource person Mrs. Sumathy from the English Department conducted the programme. A total of 35 teachers from in and around Coimbatore CBSE Schools attended the two day programme. Mrs. Navamani, President of CBSE Sahodya Complex and Mr. Girish, the Joint Secretary and Principal of PSG Public School presided over the training session.
Language functions, communicative abilities and the practice methodologies of speaking and listening skills were the areas covered in the two days.
NAVARATRI - the festival of victory over evil
CIRS students and teachers celebrated Navratri dedicated to Goddess Durga, Saraswati and Lakshmi. The Medha Suktam was chanted every morning in the assembly. The evening aartis were made special with the chanting of Mahisasura Mardini and Matru Stavanam followed by 15 minutes of dandiya. On the eighth day the students wore ethnic Indian dresses. The CIRS family danced to the dandiya beats for continuous two hours. The tenth day was celebrated with Lord Ram performing aarti and killing the ten headed asura, Raavan. The day ended with Swami Swaroopanandaji's inspiring words!!!
Click here to view the gallery.
Anand Utsav, the magnificent event held in CIRS from 30th September - 2nd October was attended by more than 1500 guests.
The opening day was embellished with the Bal Mandir performance which was a treat to the eyes. Later, parents visited the various exhibits displayed by the different departments – Math, English, Social Science, Music,etc  which was followed by the Parent Teacher Meet. In the evening Swami Swaroopanandaji shared the pearls of wisdom through his inspiring talk.
The Management department set up food stalls such as Subway, Kwality Walls, Brownie Cottage, American Corn, etc. Besides these stalls, Customized Gifts stores, Gaming Stalls, Handicrafts stall and Tree Plantation stall were a huge success.
After the long and tiring Parent-Teacher meetings and RHP meetings, the parents moved to the Arjuna field to attend the long awaited cultural program that was based upon the 'Madurashtakam', which depicted the sweetness of Lord Krishna.
The last day was the most awaited day – the day of the Matru Pitru Pooja. It was an overwhelming and touching experience for both the parents and the children. The Utsav ended with the valedictory function followed by the departure of the students.
Click here to view the gallery.
Every year C fore announces the EW India School Rankings based on a detailed survey covering various aspects. Their objective is to procalim and track the country's best schools as role models to the entire community of educators, and inspire top-ranked schools themselves to improve from good to great. This year CIRS was ranked as the No.1 residential school again in Tamil Nadu and No.5 in India according to the Education World survey.
Marching Forward: A Career Counseling Module for Cass 10 and 12
"Marching Forward" is a comprehensive program launched at CIRS in an attempt to guide our class X and XII students to make right choices of course, college and career by realizing  their aptitudes and interests.
Under this program, a number of sessions are planned and designed to suit the needs of the children. They are......
Know Thyself (Aptitudes and Attitudes) – Swami Swaroopanandaji
Discussion cum Activity - Swami Anukoolanandaji
School Policies on Admission - Principal
An Insight into Careers – Shiv Dewan of One Step Up
Don't Miss out - Scope of Science, Management and IB
Admissions Abroad – Madam Sandipa & Mrs. Geeta Pradiwalla
Where are Our Alumni?
Voice of Alumni – (Via Skype, e-mail, Meeting)
Parents as resource in career guidance
The students appreciated all the sessions that were conducted and are waiting for the remaining sessions.
Bal Sevak Award
The Chinmaya Bal Sevak Certificate was initiated by the CCMT Education Cell for undertaking services for a minimum of 120 hours in various categories like Seva at Home and in School, Seva for the society, Seva for a Universal Cause, Seva with NGOs, Seva for the challenged etc.
21 children from CIRS rendered their selfless service from 120 to 220 hours in the above categories. This was acknowledged in a big way by CCMT Education Cell when they awarded the prestigious Bal Sevak Certificate, with the highest grade, to all these very deserving students.
GANAPATI  BAPPA MORYA
(Ganesh Chaturthi Celebrations at CIRS)
Ganesha Chaturthi, the great Ganesha festival, also known as 'Vinayak Chaturthi'  is celebrated around the world as the birthday of Lord Ganesha.  It  lasts for 10 days, ending on the day of 'Ananta Chaturdashi'.  At CIRS, first day's celebrations started with the The unveiling of the idol of Ganeshji  and morning Pooja was  guided by Swami Anukoolandaji.   A beautiful 3 D rangoli was made by our Sodexo team with  Ganeshji arriving at the MPH on a cycle!!!  A beautiful karnatic classic Bhajan  'Sri Gana nadha'  was rendered so melodiously by the students of classes 5&6 as offering. Entire CIRS family prayed together  to Lord Ganesha for inner spiritual strength to attain success in all our undertakings and to remove all the obstacles that stand in our spiritual path!
CIRS students celebrated Teachers' Day on 5th September 2013 to express their gratitude to all the teachers and in memory of the great teacher Dr. S. Radhakrishnan, the second President of India.
The children organized a special programme in the evening for the teachers. The love that the students of CIRS have for their teachers is beyond the mere expression of words. The students portrayed their gratitude to the teachers by entertaining them with a programme in the form of a play, an amazing dance performance, inspiring talks by teachers and finally a touching song, participated by the entire student community.
Children extended their love and gratitude towards the teachers by gifting them a symbolic badge and certificate bearing the name of the respective teacher.
Our school participated in the CBSE Science Exhibition 2013 held at Chennai Public School from 2nd September  to 4th Sept 2013. Many schools from Tamil Nadu participated in this science Expo 2013. The exhibition was graced by the presence of DRDO scientists, CBSE chairman, CBSE regional officer who were the guest of honor. Our model was based on the topics Bio fuel reducing carbon footprint and Regeneration of electricity. The judges were from the CBSE board. The exhibition provided immense knowledge about science and enhanced the participants' creativity and imagination to implement various scientific principles. Also the participants got an opportunity to see and understand the usage of scientific principles in different ways.

Some of the other topics whose models were exhibited are:- How to reduce pollution from earth, better way to reuse and recycle of waste product, save water, rain water harvesting process, use natural products or extracts for skin and medication instead of chemical cosmetics and allopathic medicine, control on unnecessary use of natural resource, etc.
The students who participated in this exhibition were Ayush Panchamiya, Shri Azhagar B, Yash Kalyani and Shaurya Gupta.
Best Class Award for July / August

A sense of belongingness and integrity when inculcated young transforms into the noble characteristic of loyalty. To motivate in our juniors the awareness of their responsibility towards their Class, their books, and their habits THE BEST CLASS has been initiated.
This monthly award is announced in the Assembly and is based on the class cleanliness, class maintenance, notice board decoration, behavior and academic performance of the class.

For the month of July / August, class 6A came out as the Best Class and as a special award, class 5 got the Best Class in Behaviour.
Musical Night: Kal Aaj Aur Kal
Music is that spice in our lives that uplifts our spirits and gives us a spring in our step. At CIRS we decided to take this feeling a step forward, and for the first time, set the stage for a musical night of Hindi songs. For the audition, 55 enthusiastic young singers took courage to present their music to the judges.
On 31st of August, seven children from Junior School and on 25th of September, ten students from Senior school enthralled the audience with their melody. The songs ranged from romantic to folk to fun and frolic. The upshot of this was the kindling of enthusiasm and spirit of coherence in the field of music. A good beginning!!!
HAND WRITING CLASSES :
It is said that good handwriting, neat and legible, shows our personality. If character were to be crafted through handwriting, we at CIRS, are willing to give this exposure to our students. The third batch of Handwriting Improvement Classes by ISO 9001:2008 certified group called WRITE, was held from 29/07/2013 to 16/08/1013 for students of grades 5 to 8. The drive to improve their writing was reflected in their earnestness and their commitment. The outcome, of course, was obvious in their handwriting which metaphorically resembled a string of pearls easily resembled.
ROLLER SKATING CHAMPIONSHIP 2013
Nithilan P. of Class 8A participated in the Roller Skating Championship 2013 on 1st September 2013 at Tirupur. He secured the 1st position in the 300m T.T., 700m Race and 1000m Road Race for which he was awarded three gold medals.
As a result of his excellent performance he has been selected for the state level competition.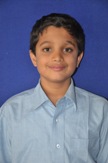 The Students of Chinmaya International Residential School took part in the Theatre Fest hosted by G. Ramaswamy Naidu Matriculation Secondary School, Coimbatore. Eighteen schools participated in the competition that was well organised and made available a platform for the students from across the city to showcase their talent as theatre artists. The alchemy of different genres of drama made great viewing and the audience was entertained throughout. Some plays were adaptations of classics and the others original with a social message. Our students
won the 3rd prize for their entertaining ensemble "Once Upon A Time In Mumbai". It was well received by the audience and received a mention in chronicles of The Hindu too.
On 1st September 2013 around 40 schools from Coimbatore participated in the Geeta Chanting Competition Finals held at Chinmaya VIdyalaya, Vadavalli. Six of our students participated in the finals under the 'C' and 'D' category and the results were as follows.

C Group
Adithya Thantri R of Class 7A secured the 4th position.

D Group
Deekshita from Class 8B secured the 1st position followed by Govind C S Rajeev of Class 8A with the 2nd position.
The Global Education and Sports Academy, Coimbatore conducted a Pro Health Sports Meet on 31st September 2013 at the PSG College Stadium. This meet was conducted to emphasize the importance of early sports culture.
For the first time in CIRS, the Balmandir students also participated in the extramural sports meet along with the young champions of Classes V to VII.  The winners were awarded certificates and medals.
Name

Class

Event

Position

Krithisha Smiruthi A

7C

200m
100m

2
2

Gowtham Raj N

7D


Football Dribbling
100m

2
1

D. Shiril

7A


Football Dribbling

1

Ajayshiv J P

7C

200m

2

Tarun Rajkumar

6A


Long Jump

3


Sitara. A .Karthikeyan

5A

100m

3
CIRS RECEIVES UK GRANT FOR TEACHER EXCHANGE PROGRAM
Connecting Classrooms is a UK government and British Council education initiative. CIRS has been working with the Dogkennel Hill Primary school, East Dulwich, in UK doing joint projects for the last one year. The main objective is to learn how to become responsible global citizens and to develop skills to work in a global economy. CIRS has been selected for the grant of 1500 Pounds in recognition of the School's commitment to teaching students about global issues. Two of our teachers Ms. Sharanya and Ms. Jyoti will be going to UK for a week or 10 days this year.
National Sports day is celebrated on 29th August. In order to celebrate this event, the physical education students of CIRS conducted a sports quiz based on the famous TV show " Kaun Banega Crorepati Format". Four sports crazy students from each house battled it out for the 'hot seat' as Nitya Bansal conducted the fastest finger first rounds. The hosts Bhuvana and Varun Rao set in an ambience of curiosity and anxiety as they took the players through the quiz along with Athipanji (computerji). The event became more interesting as Varsha gave some Olympic facts worth pondering upon. The main aim of the quiz was to create awareness on the increasing importance of sports and this message was put across in the best way by our students.
Guruji's Address to the CIRS Teachers and Students

The CIRS family was very privileged and blessed to have the Head of Chinmaya Mission, Swami Tejomayananda, in our midst in the month of August.
Guruji took some time off to interact with students of each class. Greeting Guruji, students and teachers sang a bhajan composed by him and presented ancedotes of Guruji as introduction. This was followed by a questions that were answered by Guruji in his inimitable simplistic style, with everyday instances and experiences as examples.  
We all were in awe of his humility, simplicity and his monumental spiritual knowledge.
KRISHNA JANMASTAMI CELEBRATIONS
The day began with the  Pooja of Sri Krishna in the morning. At night an excellent cultural programme was organised depicting "Madhurashtakam" a composition by Sri Vallabhacharya. Each verse was presented through different art forms which included classical dance, Mime, shadow play, skit etc. Colorful costumes and magical melodies captivated the audience and kept them spell bound till the stroke of midnight. Poojya Guruji's presence not only added divinity to the evening but also made the evening literally Madhuram.
This was followed by the birthday celebration of Lord Krishna, Jhula Darshan and Matki Phod.
Our school participated in Phenom 2013, a literary quiz with a difference conducted by Ramakrishna Engineering College on 24.08.13. Around 50 teams in the Junior Category and 115 teams in the Senior Category participated in this quiz competition. Our school won the second prize in Junior Category. The winners were awarded with certificates and cash prize of Rs 500 each. Senior Category participants got participation certificates.
Junior Category
Yugansh Agarwal of VIII A
Vignesh Harikrishnan of VIII C

Senior Category
Riddi V Varshithaa of IB 2nd year
Mohandas S IB 1st year
NATIONAL LEVEL YOGASANA OPEN TOURNAMENT
In the National Level Yogasana Open Tournament held on 23rd and 24 August 2013 in Pollachi organized by Vamadheva Yogasana research center, our school students participated in advanced level asanas out of 20 schools and 500 participants.
In the junior category our school got 1st, 2nd and 3rd prize and in the senior category we got a special prize for performing difficult asanas.
Over all it was a good exposure for our children as they were performing yogasans in front of yoga experts from Vamadheva Yogasana research center. They appreciated the efforts of performing the difficult asanas mean while they suggested our children to perform asanas in all categories as standing, sitting, forward and backward asanas.
In the Junior Category, Aditya S. Iyer bagged the 1st prize, Aditya Tantri the 2nd, Annsh Anand the third place and Tarun Rajkumar got a participation certificate.
In the Senior Category, Chirag Jagtiani got a special prize for his outstanding performance. Hrishik Powani and Rishie Nandhan B got medals and participation certificates.
For the TCS IT Wiz Quiz 2013 regional competition around 400 teams from cities and towns across south Tamil Nadu participated in the competition. The prelim featured 20 questions from various fields of IT and the top six teams qualified for the final. CIRS students were one among the few prestigious schools who got selected for the final.
The team consisting of Master.V.S. Priyadarshan and Master Suymyajeet Ganguly got qualified for the final's and finished overall at fourth position in the  regional level quiz competition.
The day began with the changing of Sacred Thread Ceremony marking Avani Avittam in which quite a number of teachers and children participated. Swami Swaroopanandaji explained the importance of celebrating Raksha Bandhan. The commitment of brothers towards sisters were explained and the fact that the purest of all relations is the brother sister relationship was highlighted. In the evening the brothers of each class presented a show for their sisters to express their feelings of brotherhood, love and concern.
The World Photography Day was celebrated on 19th August. To encourage the hobbyists, professionals and amateur photographers, the photography club of Coimbatore had organized a photography contest and a seminar on "Digital Photography" for school and college students on 17th August. From our school the photography club students submitted their photograph entries to the contest.  The juries of "The Photography Club of Coimbatore" selected Master. K.Sanjith Gurubaran's photograph and awarded him the second place in the school level contest. The students enthusiastically interacted with the professional photographers and actively participated in the seminar. The students immensely benefitted from the seminar in knowing a lot of useful information and techniques about "Digital Photography".
KUMARAN THILAGARAJAN'S PHOTOGRAPH SELECTED BY TOI
On account of World Photography Day "The Times of India" publication had invited photographs that showcased Coimabtore as a modern city. Among all the entries received, Kumaran Thilagarajan's (1st year IB student ) photograph was selected and presented as one of the six best shots received.
HANDWRITING IMPROVEMENT PROGRAMME
It is said that good handwriting; neat and readable; shows our personality. To help our students achieve this, Chinmaya International Residential School organized the 3rd batch of handwriting improvement class by an ISO 9001:2008 certified group called WRITE, which included a 15 days session from 29/07/2013 to 16/08/1013 for grade 5-8. The children participated with zeal to bring out the best in them. At the end of the program our children proved that true dedication, commitment and effort can help one achieve the impossible!
TALENT HUNT COMPETITION - TRANSDENCE 
In view of "Independence Day Celebration" Karunya University - organised a district level Talent Hunt Competition,  'Transdence' for school students from classes IX - XII. The Prize winners for the various events are as follows:

Sarat Mitra Nanda  & Mitun. G (XII MGT) -  Best Debater [Debate on Social Net working a bone or bane]

Sarat Mitra Nanda (XII MGT) - III Prize in Eureka - Innovative solution for pollution.

Vaibhav Vidyadhar (I Yr IB)  - II Prize in Pen Sketching [ India 2020].
BUDDING PSYCHOLOGISTS OF CIRS ATTEND WORKSHOPS
Workshop I: Bangalore
The Psychology students of grade XI and XII CBSE and IB attended 'Youth Pro Initiative' a half a day workshop organized by NIMHANS Centre for Well-Being on Aug 08, 2013 at Bangalore. The workshop was led by eminent Dr.Seema Mehrotra, Professor, Dept. of Clinical Psychology, NIMHANS.
The objective of the program is to nurture youth participation in mental health promotion activities by creating a network of youth and mobilizing the power of their ideas and energy.
Our school students named their idea generation and action group as 'SMILE' and the theme they adopted was 'Changing negative bias in the society'. They came up with innovative and powerful ideas for mental health promotion in the community by drafting an action plan.
The students were asked to create situations and identify their own ways to implement the messages they embedded from the workshop.
Workshop II: Cochin
The Psychology students of grade XI CBSE and IB participated in a full day workshop 'Vijnan Vikas' on 11th August,2013 at Cochin. It was organized by Research Institute for Self Excellence headed by Mr.Satish Kumar Menon, Scientist, Engineer and Manager, currently heading R&D unit in the UAE.
The objective of the workshop was to enhance communication, understanding, creativity, problem solving skills and aid in studies by developing thinking through visual intelligence.
The workshop highlighted transparent thinking, mind mapping and learning the fundamental nature of the brain which in turn enables one to comprehend the psychology of learning and the uniqueness of individuals. 
By and large the workshop addressed on developing and strengthening the learning tools through activities, exercises and lectures which is suitable for the entire student community.
SAHODAYA INTERSCHOOL DANCE COMPETITION 2013
Our School participated in the Sahodaya Inter-School Dance competition on 19th August 2013 conducted by SSVM, Mettupalayam, and emerged 2nd in the Group Folk dance. The theme for the dance was Indian Festival and our students' performance was based on Navaratri festival. The students who participated were Srishti Sarawanan, Sagarika A. P., Prasun Sarote, Anjani Thakor, Saumya S Bharambe,  Ayush Panchamia , Vatsal Shingala,  Aashray Lath of Class 9 and  Aayush Ashutosh Reshamwala and  Bhavya Radhanpara of Class 10.
Kaushik Sabu of X STD participated in the Under-16 district cricket match held in Trichy from 9th to 11th August 2013 representing Coimbatore district. In the Quarterfinals match against Trichy he bowled 23 overs which included 13 maidens and took 2 wickets giving away 39 runs. As a result of his excellent performance he has been selected for Round Robin and shall be playing in Chennai from 14th August 2013 onwards.
Our school participated in Coimbatore District Aquatic Meet organised by Jenny's Residency Club, Coimbatore held on 9th and 10th August 2013.
400 students from 30 different schools participated and our school emerged as runner up with 295 points.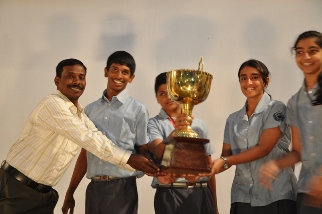 Girls Individual Events
Name

Event

Medal

Niketa Ranjan

100 m Back Stroke
200 m Free Style
100 m Free Style
50 m Back Stroke

Gold
Gold
Gold
Silver


Subha Kumar Kaushik
200 m Free Style
200 m Individual Medley
50 m Free Style


Bronze
Bronze
Gold


Shreeya Mishra
100 m Free Style
50 m Free Style


Bronze
Bronze

Jhanvi Punjabi
100 m Breast Stroke
200 m Individual Medley

Bronze
Bronze

Ackshita Senthilnathan
50 m Free Style


Bronze


Viraj Dhiren Malani
100 m Butterfly Stroke
50 m Butterfly Stroke

Silver
Bronze

Anjole Donapaty
50 m Butterfly Stroke

Bronze

Appeksha Kathare
100 m Breast Stroke

Bronze
Boys Individual Events
Name

Event

Medal

Dhruv Ratish Balan

100 m Back Stroke
100 m Butterfly Stroke
50 m Back Stroke

Silver
Silver
Bronze


Beeda Gokul Rishwanth
100 m Free Style
50 m Butterfly Stroke
50 m Free Style


Silver
Bronze
Silver


Nishant Agarwal
200 m Free Style


Silver

Parth Rajesh Berry
100 m Free Stroke


Bronze

Girls Relay Event
Name

Event

Medal

Shreeya Mishra
Niketa Ranjan
Subha Kumar Kaushik
Viraj Dhiren Malani


4 * 50 m Free Style


Gold


Ackshita Senthilnathan
Jhanvi Punjabi
Saumya S Bharambe
Palak Jain
4 * 50 m Free Style


Silver


Geetanjali M
Anjole Donapaty
Krithisha Smiruthi A
Padmashree P
4 * 25 m Free Style


Gold


Appeksha Kathare
Niketa Ranjan
Subha Kumar Kaushik
Viraj Dhiren Malani

4 * 50 m Medley

Gold

Ackshita Senthilnathan
Jhanvi Punjabi
Vittika Lalwani
Palak Jain

4 * 50 m Medley


Bronze

Boys Relay Event
Name

Event

Medal

Beeda Gokul Rishwanth
Dhruv Ratish Balan
Nishant Agarwal
Parth Rajesh Berry


4 * 50 m Free Style


Gold


Prakhar Jain
Shaurya Vikram Choudhary
Haswanth P
Jairaj Ramesh Kulkarni
4 * 50 m Free Style


Silver


Beeda Gokul Rishwanth
Dhruv Ratish Balan
Nishant Agarwal
Parth Rajesh Berry

4 * 50 m Medley

Gold
As part of the Mathematics week celebrations, the students of Balmandir presented a very endearing skit that showed the use of Mathematics in our daily lives. The costumes of the tiny tots indeed did multiply our joy. This was followed by an open forum at night which was based on "Math Phobia". Very interesting topics were discussed and some videos were shown. The program on the whole was well organised and helped illumine the darkness of ignorance.
On the eve of 7th August, the Mathematics Department conducted a quiz as part of Mathematics week celebrations. The quiz consisted of the classroom round, the general round and the anagram round (who am I?). The quiz was witnessed by the students of the senior school. The participants were very enthusiastic, spontaneous in answering and took up the quiz as a challenge. The audience co-operated very well and thoroughly enjoyed the show. The results are as follows:
House

Name

Position

Valimiki

Ayush Anand
Sanjay Krishna
Anjali Deepak Seth
Rohit Ganapati Shenavi Ghode

1

Vishwamitra

Arun Sriram C
Susheeth Kumar V.
Niranjana P R
Ayush Ranjan

2

Vasishtha

Radhika Rawat
Pranav Shankar
Deepakshi Garg
Mrinank Agarwalla

3
As part of the Mathematics week celebrations a special programme was held eulogizing Vedic Maths on 9th August 2013 which described the importance of Math in day-to-day life. It also emphasized on our great Mathematicians and their discoveries. They also brought forth the usage of Vedic Maths in various fields of ancient architecture, chess and rangoli. Parallels were drawn between modern mathematics and Vedic mathematics and the magic and wonder of this ancient tradition was beautifully put across to the students. It was a very informative and interesting evening by Swami Anukoolanandaji and the teachers.
SIX STUDENTS BRING LAURELS TO CIRS
Chinmaya International Residential School is proud to place on record that six of the students of the 12th CBSE 2012 - 2013 batch have received merit certificates for scoring in the top 0.1% of the country in their respective subjects. The CBSE board has awarded Certificates of Merit to these students for their outstanding performance in the SSCE Examination - Kirti Gosain, Vinayak Balachandran Menon, Harsh Vardhan Garodia, Hrishikesh Umesh Bhatt, Shivam Bohra and Varun Fatehpuria.

CIRS STUDENTS EXCEL IN INTERNATIONAL ENGLISH OLYMPIAD
The Science Olympiad Foundation conducted the International English Olympiad in the month of February in which around 25,000 schools registered. Two of our students have brought in laurels to our Institution through their excellent performance.
Abishek T. (Class VII) achieved 20th rank in the Tamil Nadu / Puducherry zone. He has been awarded with a Certificate of Merit, 2013 deluxe edition World Book DVD – Indian and an annual subscription to BBC Knowledge (bi-monthly) magazine.
Shriya Atmakuri (Class XII – Science) achieved 3rd rank the Tamil Nadu / Puducherry zone. She has been awarded with a Certificate of Merit, a cheque for Rs. 2500, 2013 deluxe edition World Book DVD – Indian and an annual subscription to BBC Knowledge (bi-monthly) magazine.
3rd August 2013 is very special for the whole Chinamya family, as it was on this day that Swami Chinmayananda took Mahasamadhi. The day started with Gurudev's Paduka Pooja i.e. "Poojanam". Everyone offered flowers to Gurudev's photograph and chanted 108 names of Gurudev. After breakfast, all the students chanted "Shri Chinmaya Sadgurave Namaha" 108 times and few videos were shown about Gurudev. This was followed by "Investiture Ceremony". In this ceremony all the outgoing council members passed on their responsibilities to the new members. New council posts were handed badges and they took the oath to do their duties.  The next program was "Vasthradanam" in which clothes were offered to the Sanyasis. After a special lunch, a multi-talent show was conducted. It was an opportunity for all houses to showcase their talents. The winner of this show was Vasishtha house. The day ended with the "Keertnam" program. Many bhajans were sung by a group of students and a special aarti was performed in the form of a dance.
The following students have been selected as the Students' Council Members for the Academic Year 2013 - 2014. Click here to view the gallery.
Position

Boy

Girl

Student Dean
Prit Bhavesh Chovatiya
Gayathri Venkatraman
Literary & Cultural  Secretary

Sr

Kiran Yashwanth
Varsha Subramanian

Jr

Jairaj Ramesh Kulkarni
Mridula Athreya
Sports Secretary

Sr

Herschvardhan J.R
Rani Unnamalai  K.

Jr

Purna Viswak G.
A. P. Sagarika
Valmiki House

Sr

Ayush Anand
Shraddha Mishra

Jr

Uday Gosain
Srishti Sarawanan
Vasishta House

Sr

Sarvesh Mathiyazhagan
Shubha Kumar Kaushik

Jr

Divyansh Agrawal
S. Jothi
Vishwamitra House

Sr

Mohandas  Sivarama Ganesh
Taruna Haresh Jagtiani

Jr

Utkarsh Gupta
S. Ackshita
Vyasa House

Sr

Ayush Mittal
Archana Kumar

Jr

E. Arjun
Aarshi Dinesh Narsinghani
"Subhashi badge" is an honour bestowed upon those students who avoid the use of foul language. The following students were awarded a "Subhashi badge" on 3rd August 2013.
| | |
| --- | --- |
| Name | Class |
| Prerit Agarwal | XII Management |
| Krishna R Nair | XI Science |
| Yashvi Gupta | X C |
| Niranjana P R | IX A |
| Keshav Sharma | IX A |
| Kevadia Brinda Rameshbhai | IX B |
| Parvathy P. Unnikrishnan | IX C |
| Jahanavi N | VII C |
| Sam Anandh D | VI B |
| Netigaa S | V |
The Language Department conducted an inter- house Hindi Debate on 31st July 2013. The topic for the debate was "Only governance by the youth will help the progress of the nation". All the participants displayed splendid zeal and supported their arguments with valid points and powerful examples for and against the topic. The debate was graced by the presence of Swami Swaroopanandaji.  It was a lively, interesting and enjoyable evening. The following students were announced as winners for their best performances.
For

Against

Name

Position

Name

Position

Anish Sardana

1

Vedanti Shinde

1

Adarsh Agarwal

2

Mrinank Agarwalla

2

Suyash Roy

3

Shreeyal Khandelwal

3
TURNCOAT - ENGLISH DEBATE 2013
An inter-house English debate was held on 26th July 2013 for seniors and super seniors. The topic for seniors was "UNIFORM SMOTHERS".  And for super seniors the topic was "INTERNATIONAL INTERVENTION SHOULD NOT BE ACCEPTED BY THE GOVERNMENT". It was well contested by both the houses. Sanjay Krishna was the Chairperson and the esteemed judges were Swami Anukoolanandaji, Principal, Headmistress and Mr. Partibhan. All orators delivered their speeches with confidence and enthusiasm. All in all it was evening well spent and intellectually stimulating. The following students were announced as winners for their best performances.
Senior Category (Classes 9 & 10)
For

Against

Name

Position

Name

Position

Devanshu Bhatt

1

Uday Gosain

1

Suyash Roy

2

Anirudh Jayakrishnan Nair

2
Super Senior Category (Classes 11 & 12)
For

Against

Name

Position

Name

Position

Arun Sriram C

1

Pranav Shankar

1

Varsha Subramanian

2

Vishnu Suresh
Taruna Haresh Jagtiani

2
The 11th graders had a series of discussions with Swami Swaroopanandaji during their spiritual classes. Questions like " Was Harishchandra following dharma when he sold his wife and child?", "Was Dhronacharya right to demand Ekalavya's thumb as Gurudakshina" were discussed. The students enlightened to the fact that spirituality is a way of life and not a mere confinement to the walls of a spiritual class. The open forum nature of the discussion and Swami Swaroopanandaji's immense patience and understanding went on to satisfy the young spiritual seekers.
CELEBRATING THE JOY OF HAVING A GURU
CIRS celebrated Guru Poornima on 21st evening and 22nd July 2013.
The evening began with a fascinating and powerful monologue delivered by Vishnu Suresh of 12th Science. His spoke about how he despised his teachers and stood in horror of the fact that he had to return to school the next day; but after a life changing incident realizes the value of teachers and pledges never to disrespect them again. This was followed by an act on stage put up by the 11th grade which showed a world without teachers! Students of the 1st year IB put up a presentation expressing their gratitude towards their beloved teachers. The evening ended with Swami Swaroopanandaji's inspiring words!!!
The following day all the students and teachers assembled at the MPH at 8 am. After Swami Swaroopanandaji's graceful words, the outgoing student council performed a pooja. Then, the students took the blessings and good wishes from all the teachers by touching their feet and receiving akshada. The evening started off with a spectacular dance performance by the graceful dancers of CIRS dancing to tunes of Guru Ashtakam. Some students voiced and expressed their feelings for their inspirational icons – their teachers!  Ayush Anand of 11th Science dedicated "an ode to the teachers". The programme ended with some melodious song. The rendering of the reverberating, enthusiastic "Hari Om" by the students for their teachers towards the end of the programme was a befitting finale to the feelings of love and gratitude displayed by the students for their teachers.
CRAFTING ONE'S CHARACTER THROUGH BHAGWAD GEETA
The faculty members of CIRS experienced the waves of sublimity as Pujya Swamiji explained the first chapter of Bhagwad Gita in its true essence. An important realization was that there is a war waged within every individual in all the crucial moments of action, and in all cases, the negative forces in each are larger in number, while the inner divine army is lesser in number and apparently, comparatively weaker in efficiency. This leads to confusion and grief.
MANAGEMENT WEEK - BUSINESS QUIZ
The Management week commenced with a Business Quiz with a difference. Pranav Menon and Adarsh of Viswamitra house hosted the quiz with creativity at its best. The quiz conducted was in the form of a T.V. show entitled "Who wants to be a Millionaire?". The quiz consisted of 13 questions covering all topics related to business. It was played by all the four houses together who had to collectively win a million dollars. The game was played with lot of enthusiasm. A mock cheque was presented to the Headmistress on behalf of CIRS. The audience enjoyed participating as everyone wanted to be a millionaire.
A preliminary round of Management Quiz was conducted on 26th July to select the contestants of Business conquest which is going to be held on 17th August. It helped the students to expand the horizons of their knowledge.
The English week was held from 15th to 17th July. The features of the English week were as follows:
ELOCUTION FOR JUNIORS
The English Department of CIRS conducted an elocution competition for the juniors on 15-07-2013. 16 students, 4 from each house i.e. one per grade participated. It gave our students an opportunity to expose their oratory and public speaking skills. The participants captured the audience's attention and rendered a variety of speeches. The following students were announced as winners for their best performances.
5th and 6th Category
| | | | |
| --- | --- | --- | --- |
| Name | Class | Topic | Position |
| Rithu L. R. | 6A | My Brother's Love | 1 |
| S. Neha | 5 | Master | 2 |
| S S Aksedha | 6B | For My Grandson | 3 |
7th and 8th Category
| | | | |
| --- | --- | --- | --- |
| Name | Class | Topic | Position |
| Ashwini Sridar Athreya | 7A | The Pig | 1 |
| Karan Nair | 7C | My Brother Ben | 2 |
| Kovarthana K.V | 7C | Did the Earth move for you ? | 3 |
| Sanish Ajay Kumar | 8B | Antony's speech form Julius Caesar | 3 |
JUNIOR ENGLISH QUIZ
The Junior English Quiz was conducted on 17-07-13 to foster the enquiring spirit of the students through various rounds from vocabulary, poem presenation,wuzzles to interesting video and audio rounds. The participants displayed their zeal while the equally enthusiastic audience participated in the audience round. The first prize was bagged by the vibrant Valmiki house and the second place went to the Vishwamitra house.
Valmiki

Vishwamitra

Name

Class

Name

Class

Netigaa S

5

Surtarangini Devi

5

Indirani N

6A

Sideesh G

6A

Medhanshi Vishal Mandawewala

7C

Madhav Kalliath

7A

Akshaya S Iyer

8C

Minawala Kushi Dharmendra

8A
CIRS students participated in the Coimbatore District Athletic meet held at Nehru Stadium on 12th and 13th of July. Among a total of 900 participants 3 of our students performed extremely well and were awarded the next level positions and certificates.
Mithun G. of 12 Mgmt got directly selected to the State Level in Shot Put. Saagarika A. P. of Class IX secured the second place in 100m hurdles and got selected to the State Level. D. Shanil of Class X secured the third place in 1000m Race.
KAUSHIK SABU'S HAT-TRICK SETS UP COIMBATORE'S WIN:
Kaushik Sabu of X std is the new cricketing hero of CIRS. He had been selected to represent the Tamil Nadu district cricketing team. In his debut match he made CIRS proud by getting 3 wickets in 3 consecutive balls - a true accomplishment and led his team to a 10-wicket win over Perambalur in the TNCA under-16 inter-district cricket tournament for the P. R. Thevar Trophy held at the SNR Sons College ground on 12th July 2013.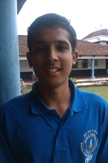 CIRS CELEBRATES SWAMI TEJOMAYANANDAJI'S BIRTHDAY WITH JOY :
30th June, 2013 was an exciting day for both CIRS staff and children. The MPH was filled with joy and all were in festive mood. Everyone waited eagerly to receive Swami Swaroopanandaji who joined the CIRS students and staff in celebrating Guriji's birthday. The Principal shared her memorable interactions and experience with Guruji and expressed her gratitude on behalf of CIRS towards Guruji and the mission on being given an opportunity to be a part of CIRS. Swami Swaroopanandaji gave us an insight on his experiences with Guruji. Swami Anukoolanandaji graced the occasion with his presence. A special arati was conducted in the evening followed by a cultural program. Bhajans composed by Guruji were sung by our children
CIRS was inaugurated on this day, the 6th of June in 1996 with 98 students and a handful of teachers. CIRS was the 6th school in India to introduce the IB curriculum. Today, CIRS celebrates its completion of 17 years. And today is CIRS's 18th birthday.
CIRS is now the No.1 residential school in Tamilnadu and No.9 in India according to the Education World survey. Many have studied and grown to great heights studying or working in this wonderful institution.
Thank you all for supporting and growing with CIRS
Once again, Happy Birthday, CIRS!!!
CIRS EXCELS IN THE BOARD EXAMINATIONS 2013
CIRS students have done exceedingly well in class 12 and 10 board examinations. In class XII, in the Science stream, VINAYAK B MENON scored 479/500 and also topped the school. In the Management stream, HRISHIKESH UMESH BHATT scored 474/500.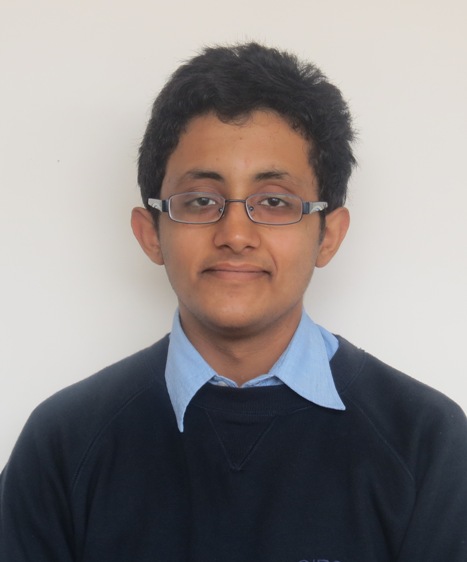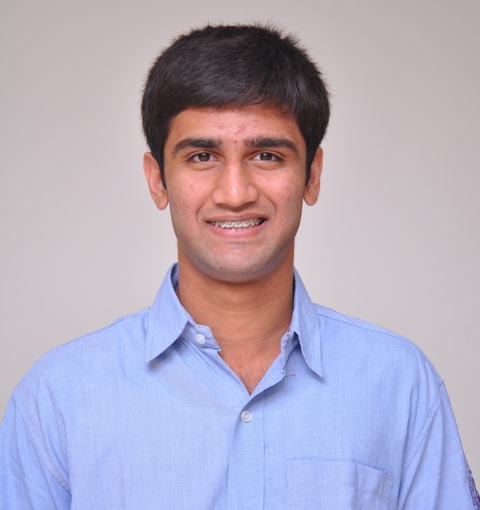 Some of the achievements are as follows :
Science stream:

Number of students appeared: 24
Number of students who have secured 90% and above: 12
Number of students who have secured 75% and above: 9
Number of students who have secured 60% and above: 3
Average Score: 86.85%

Management Stream:
Number of students appeared: 25
Topper in the science stream: Master Hrishikesh: 94.8%
Number of students who have secured 90% and above: 14
Number of students who have secured 80% and above: 11
Average Score: 89.55%
In class 10 board exams, 20 students got 10 CGPA. Some of the highlights are as follows:
Number Of students appeared: 88
Number of students who secured grade point 9 and above: 32
Number of students who secured Grade point 8 and above: 24
Number of students who scored grade point 7 and above: 12

Average grade point: 9
TOK RETREAT ( 11TH MAY 2013)
Students from IB 2nd year participated in the TOK Art Retreat on the 11th & 12th of May, 2013.
The objective of the retreat was to enable students to look at " Art " from different perspectives using varied Ways of knowing.
Through the varied sessions, students should be able to explain the various reasons underlying the worth of an "Artistic item". The activities at the session included the hands on "Making of an Artistic piece", critique of others' "Artistic pieces" and students' own creations, Justification to categorise items as "Art", follow up discussion on " Highest valued Art pieces" after watching a documentary on this, Discussion on controversial and shocking art and many others.
Overall, the discussions were varied, meaningful and thought provoking and students' shared that their outlook had broadened from the exposure to art forms from around the world.
WALK TO THE DAM (12TH and 19TH MAY 2013)

Students of class 12 Science and Management went for a morning walk to a nearby check dam with few of the teachers. The objective was to observe the nature and the rural community living around the school. They walked through the farms and villages and spent some time in solitude on reaching the check dam.
The students enjoyed this morning walk outside the school campus and wanted more of such walks to happen in the fuure.
SODEXO vs STUDENT MATCH (13TH & 19TH MAY 2013)
A volleyball match and a cricket match was organized by the PE department between the senior school students and the SODEXO team. The objective of this match was to give the SODEXO workers a platform to exhibit their skills of games and to inculcate a sense of love, respect and gratitude for them.
Both the teams played very well and with a very small margin both the matches were won by the student team.
The outcome of the event was that everyone enjoyed these matches and brought the students closer to these annas.
ANTHAKSHARI (14TH May 2013)
An Antakshari with the aim of rhythmic interaction was also organized on 14.05.13, where in each class of 11 & 12 of various streams presented a team that competed against each other. The melody was sensational as was the electric atmosphere at the amphitheatre.
There were various rounds – Alphabet round, prop round, word round, audio/video round etc. All the children participated with a lot of enthusiasm and involvement. It was a grand successful event with the 1st year IB students winning the competition.
VIDEO SHOW- DEBATE BY SCIENTISTS (15th May 2013)
A video of an informal debate of physicist at the 2012 Isaac Asimov Memorial Debate from the LeFrak Theater at the American Museum of Natural History was shown to the students of class 11 & 12 by Mr. Venkatragahavraj on 15th May, 2013 to raise questions and discussions amongst students on the current research in physics. The aim was to bring a scientific temperament amongst the students.
The outcome of this video cum discussion was that it generated a lot of curiosity in the children and they were encouraged to watch such debates.
OPEN FORUM (17TH MAY 2013)
An open forum discussion was held on 17th May 2013 at Amphitheatre by Smt Rita Chandran, for classes 11 & 12. The topic of discussion was "Youth and Politics".
The objective was to brainstorm on the following issues:
Recognizing who is a youth?
Why the youth are not interested in reading and entering into politics?
The present problems with politics of our country
The role of youth in bringing about a change in politics
Small videos, datas and facts were shown and examples were given for discussing these issues and students participated in these discussions enthusiastically. It generated fierce pride and patriotic feeling for the country and made them think about their responsibility towards their nation.
 WORLD DAY FOR CULTURAL DIVERSITY (21ST MAY 2013)
In 2001, UNESCO adopted the Universal Declaration on Cultural Diversity and in December 2002, the UN General Assembly, declared May 21 to be the World Day for Cultural Diversity for Dialogue and Development.
For the second time in CIRS, on the 21st of May, 2013, the Eleventh Anniversary of the World Day for Cultural Diversity, the internationalism of CIRS was brought to the forum, where the NRI students along with others, represented their country by bringing awareness of intercultural diversity and oneness. The main objectives were to:
raise awareness worldwide about the importance of intercultural dialogue, diversity and inclusion.
build a world community of individuals committed to support diversity with real and every day-life gestures.
combat polarization and stereotypes to improve understanding and cooperation among people from different cultures.
The following countries, Quatar, Saudi Arabia, UAE, Nigeria, Kenya, Singapore and India were portrayed in the event. Students depicted the language, traditional costumes, historical places, festivals, art forms of each of the countries. They used various modes like audio-video presentations, role play, dance, song etc. It was a very vibrant display of each culture of the countries. It was very well appreciated by one and all.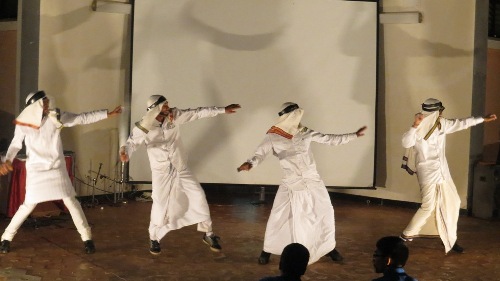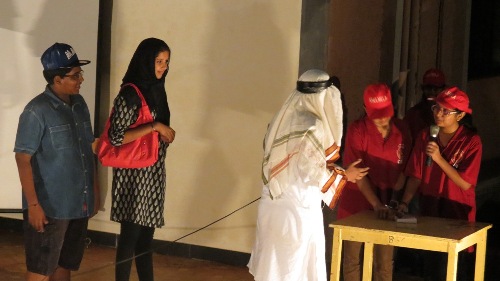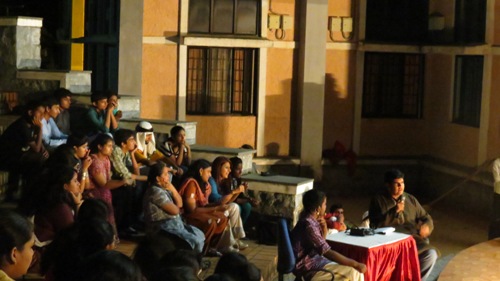 In a school known for its cultural programs filled with melodic Indian performances and classical music, it was definitely a change to see a night's performance begin with the tuning of acoustic guitars and setting up of drum sets and amplifiers, all for CIRS' first ever Western Musical Night. The ultimate aim of organising this program was to create yet another new tradition underway at CIRS. The choice of songs was diverse, and the students singing were from the senior school. It was a delight to see the students packed into the amphitheatre eagerly awaiting the performances. The beauty of the night was to see the students and staffs enjoy classics as well as new hits with the same joy. A completely student run night, with guitars strumming classicals like "Scarborough fair" and new hits like "Gold forever" being sung to karaoke music.
Gurudev Paduka Pooja was performed by the students of II Year IB praying for their success in their final examinations. It was performed under the guidance of Swami Anukoolananda. It is CIRS tradition that Gurudev Paduka Pooja is performed before all the major examinations seeking His blessings.
Fun, applaud and excitement filled the MPH on 25th April evening as the Interhouse Antakshari competion started. Finest of the singers were selected from each house as participants. The teams were named as Laya (Vyasa), Tal (Vishwamitra), Dhun (Vasistha) and Sargam (Valmiki). Each round was unique in its own way. After a tough competition Tal positioned itself as first followed by Laya.
INTERHOUSE FOOTBALL MATCH 2013:
The 2013-2014 Interhouse House Football match was conducted on 16th April and 17th April. The results are as follows:
Category
House
Position
Team
Sub Junior Boys
Vishwamitra

1

Mann, Avinash, Saravanan, Aravind, Sidheesh, Shashwat, Jay, Rishie, Samanand
Valmiki

2

Pranav, Aayush Y, Anirudh, Abhinav, Manan, Prashant, Mayank, K Pranav, Abhikash, Chaitanya
Junior Boys
Vasistha

1

Amey J, Siddhant, Gowtham, Kanav, Shantanu, Shravan, Tirth, Prerak, Meghashyamum, Prithvi, Adit
Vyasa

2

Haswanth, Abhimanyu, Yugansh, Ajayshiv, Agasthya, Arjun G, Prakhar, Tanay, Ayush, Neel, Jaishil
Senior Boys
Vishwamitra

1

Mahinder, Manaswi , Anubhav, Ayush, Praneet, Vishwak, Suyash, Shantanu, Rishabh
Valmiki

2

Abhishek, Rohit, Bhavya, Ayush, Ankit, Shyam Gopal, Rhoshen, Bharat, Mudit, Arihant, Harshvardhan, Anant
Super Senior Boys
Vasistha

1

Sachin, Janmajay, Achyut, Akash, Pranav, Chirantan, Sarvesh, Kaushal, Kashyap, Arunananth, Anish
Vishwamitra

2

Susheeth, Mohandas, Hersch, Sai Bharat, Ayush, Pratap,Abhishek, Pranav, Akshay
Junior Girls
Vishwamitra

1

Pranathy, Vidhi, Ishika, Kushi, Yaashvi, Srithiga, Kovarthana, Mahima, Jahanavi, Rithu
Vasistha

2

Krithisha, Rithvika, Palak, Deekshita, Sitara, Ritani, Sadana, Kriti, Samyukta
Senior Girls
Vyasa

1

Rani, Bharathi, Niketa, Vedanti, Sagarika, Aarshi, Twinkle, Prasun
Vishwamitra

2

Jhanvi, Ackshita, Saroj, Shikha, Sakshi, Ridanya, Bhuvana, Manisha, Samhitha, Vittika, Harleen
  iOM 2012 Class Toppers (1st level):
CIRS receives performance excellence award from Mathematics Olympiad Foundation for their outstanding performance in iOM 2012. The following participants have been ranked as Class Toppers (1st Level).
Class

Name

Rank

1

Venkatesh

1

Vinay

2

Thanusha

3

2

Kanha

1

Sharvesh

2

4

Pratyush Das

1

5

Sarvesh Melsathambur S.

1

Nimmanapalli Indrani

2

6

Raghav Agarwal

1

Hrithik Jindal

2

Dhruvi Vinod Patel

3

8

Sandeep Kanodia

1

Saharsh Poddar

2

Deepakshi Pritam Garg

3

9

Chidrup Reddy A

1

Shanil

2

Varun Mani Chinnaswamy

3

10

Mohak Dudhani

1

Suwigya Gutgutia

2

Ashutosh Rajiv Bohra

3

12

Sahjeet Menon

1

S. Abhishiek

2
INAUGRATION OF BILLIARD ROOM BY SWAMI ANUKOOLANANDA SARASWATHI :
CIRS introduced Billiards as a sports activity on 18th March 2013 to expose the young minds to the International Games which would help in their overall development.
AKASH GHAI ATTENDS PHOTOJOURNALISM CONFERENCE:
Akash Ghai (IB 2012 batch), had the opportunity to attend a photojournalism conference called Northern Short Course organized by the National Press Photographer's Association in Elizabeth, New Jersey. It was a three day workshop with some of the most highly regarded photojournalists in the United States including various war photographers who have and are covering conflicts in Syria, Afghanistan, Mali, Somalia, Iraq and Gaza. A few photographs from the conference are shown below.
CIRS EXTENDS A WARM WELCOME TO SWAMI ANUKOOLANANDA SARASWATI:
One of the unique features followed in Chinmaya Mission, on Mahasivarathri day is the initiation of "Deeksha Ceremony" to Brahmacharis and Sanyasis, since it was on this day our founder Swami Chinmayaynadaji got initiated to Swamiji from the great saint Swami Sivanandaji Maharaj of Divine Life Society.

This year CIRS was fortunate enough to get our Resident Brahmachari, Rishi Chaitanya initiated to Swami Anukoolananda Saraswathi.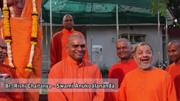 CIRS welcomed Swami Anukoolanandaji in the traditional manner at the morning assembly, which was one of the proudest moments of CIRS family members. The students too initiated into acknowledging this Hindu tradition.
ENGLISH ELOCUTION FOR JUNIORS :
The English Department of CIRS conducted an elocution competition for the juniors on 08-03-2013. This concept was an innovative idea, very different from the English week activities conducted earlier in the present academic year 2012 - 2013. It gave our students an opportunity to expose their oratory and public speaking skills. The participants captured the audience's attention and rendered a variety of speeches ranging from humourous to patriotism inspiring topics. The following students were announced as winners for their best performances.
| Name | Class |
| --- | --- |
| Tarun Rajkumar | 5 |
| Jay Balan (1st) | 6 |
| Mohit (2nd) | 6 |
| Akshaya S Iyer | 7 |
| Ayush Himanshu Panchamiya | 8 |
CIRS students too celebrated International Women's Day creating a political and social awareness on the struggles of women worldwide among the present generation. Our Balmandir students showcased a beautiful presentation and expressed their respect, appreciation and love towards famous women around the world across generations for their economic, political and social achievements. The presentation ended with a note of gratitude and well wishes to the inspiring teachers of CIRS.

2013 SCIENCE WEEK CELEBRATIONS:
The Science Week was celebrated by organising various activities classwise as follows:
Students of classes V and VII were taken to the Forest Museum in Coimbatore.  It was an enriching experience for the children to see the antiques and learn about them.
A video on the International Space Station was shown to class VII students.  Also a discussion was held about living in outer space and the possible use of space.
Class VI students took part in the poster making competition enthusiastically.  The theme was " My Green School". 
Class XI and IB 1st year students attended a guest lecture on Sports Safety, First Aid, Careers in Medicine, Operative Techniques in Orthopedics by Dr. Lenin Babu V.
Class XI Science Biology & Biotechnology, I yr IB Biology & I yr IB ESS students were taken to Spic - Agro Biotech Centre,Pooluvapatti, Coimbatore.
Our school (Class IX and Class XI) students participated in the 2013 SCIENCE QUIZ organised by Karunya University on 28-03-2013. This was conducted as part of National Science Day celebrations. Class XI team of students bagged the first prize of cash award of Rs. 3000.
Class XI Team

Shriya Atmakuri

Sanjay Krishna

Pranav Sankar
CIRS CELEBRATES SWAMI SWAROOPANANDAJI'S BIRTHDAY WITH JOY :
15th February, 2013 was a different day to begin for both CIRS staff and children. The MPH was filled with festivity. Everyone waited eagerly to receive Swamiji who was coming to attend Saraswathi Pooja during the assesmbly. The hall was filled with the joyful faces wishing Swamiji on his birthday. The Principal gave a greeting message prepared by the art department on behalf of the school. Swamiji blessed the children and staff with his amazing message. Then Saraswathi Pooja was conducted by Br. Rishi Chaitanya.